Brief history of Estes Electrical Contracting in Roanoke Va
Estes Electrical inc. has been serving Roanoke VA and surrounding areas for over thirty years. The company was founded by Guy Estes Jr. back in 1975. Since then his son Guy Estes III has joined the business and both are certified master electricians. The company currently holds a Class A electrical contracting license  and we are fully insured. We are a small company and both father and son manage the company and perform all of the work.
Guy Estes Jr.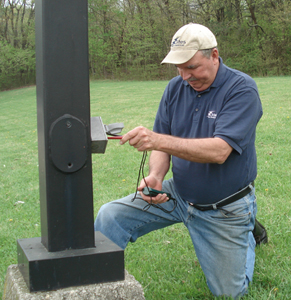 Guy started out as a Journeyman electrician in Miami Florida and later moved to Roanoke back in 1970. He continued his electrical work as a city employee at the Roanoke Civic Center. After several years with the Civic Center he went on to form a partnership electrical contracting company and then finally formed his own company after that. For several years Guy Estes Jr. specialized in petroleum electrical installations  working all over the country. Once he got away from that he started to focus mostly on Facility maintenance which is where we are today.
Guy Estes III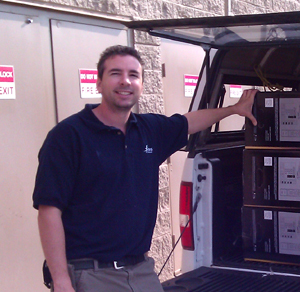 Guy joined the company officially in 2008. He did however grow up as the bosses son and has always been around electrical work and started out as a helper when he was 14. Guy E. III attended Virginia Commonwealth University where he obtained a Bachelors degree in 2000. He worked in Washington D.C. for a while and then Richmond VA and finally came back home to Roanoke VA to join the family business.  He obtained his masters licence in 2011 and is fully involved in all aspects of the company currently. Guy E. III brings a deep knowledge of Home theater installations and residential remodel work to the company. He is also the "official salesman" of the company so that is more than likely who you will be speaking with when you call for an appointment.